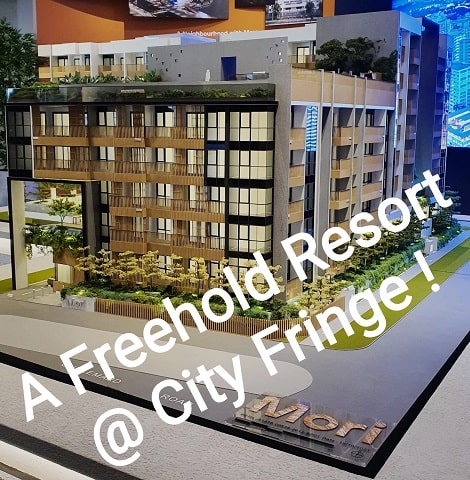 Hi Thank you for interest in Mori Condo.
The most affordable freehold resort home @ city fringe today from $19xxpsf. Freehold Units @ RCR for lower than leasehold prices
 Near 2 MRT stations
Near 2 good Pri Schools
Surrounded by 24hrs amenities
Resort styled facilities
Ready tenant pool
Balance with 9 units
Once you have successfully registered, our representative will respond to you with an email and contact you to via a phone call first.
MORI Showflat is Closed
If you are interested in booking an appointment to visit Mori Actual Site, we can only view from outside to show you the orientation.
Register for an appointment below. Our friendly appointed representative will get back to you as soon as we can.
Important Note: To book a unit, please call 61003946 to tentatively reserve your choice unit to avoid disappointment. Units are selling fast and are based on first come first serve basis.
MORI
Book Appointment To View ShowFlat